I'm very excited about being part of this project! Get your tickets now!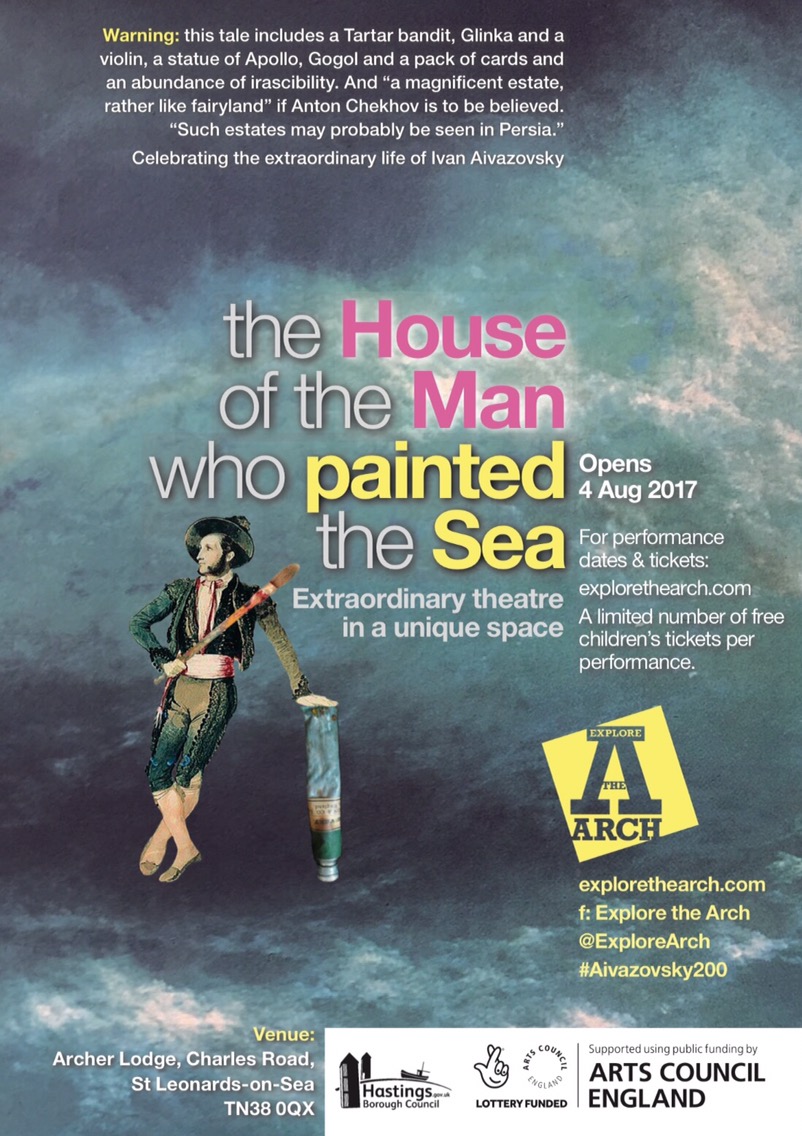 Extraordinary theatre in a unique space
There's something Pollock in his application of paint, a touch of the Izzard in his gadding, a big dose of Mother Teresa in his care of the vulnerable and minority cultures and a slither of Cruella de Vil when he loses his cool. Thank you to ticket bookers for the August production inspired by eccentric recollections of Alia Aivazovsky on his celebrated grandfather Ivan, stowed in drawers in Paris and London.

Part of the Hidden Book Season.
When:
Friday 4th August and continuing through August
Where:
ExploreTheArch, Archer Lodge, Charles Road, St Leonards-on-Sea TN38 0QX
Time:
Door open at 7pm for 7.30 pm performance (Aug 4th 6.30 for 7pm). Running time 100 mins
Tickets:
£12+booking fee, free childrens' tickets (limited so please book early)
Bar:
The Wine Shed will be running the bar for this show
Accessibility:
This show runs over two floors and we regret that there is no lift.
Come celebrate the act of painting the sea and one man who dared to do it differently.
Check out explorethearch.com/explorestleonards to plan your day trip to St Leonards on Sea.
Sparkly wishes,
The ExploreTheArch team